Let me first say, it was fun one.
Opening morning was pretty action packed. With gobblers going pretty good on the roost. They were not anywhere i thought they would be. Last time i was back there they were all down below the field i call "The Back Right Field". They have roosted there every year we have hunted it and figured it would be the same this year. oh but i was wrong. We got out pretty early. We had to set the cameras up and connect them to our phones. And this and that. By the time we were done we haven't heard anything then david stops and says he thought he just heard a gobble. So i hit the hoot owl once and one gobbled below us but to the right. I thought "Oh that will be fine, He will go up the hill and we wont have to worry about him"... Then all the gobblin started. And there wasn't One bird... not ONE that was below the back right. i was kinda worried we wouldn't even see anything. So they all end up getting down. (All the birds being on the neighboring property behind us) And gobbled there head's off. All of them we heard ended up going to the same field and gobblin all the way there. So we was sittin there just listen and i yelped really loud to see if there was anything closer. One gobbled and it seemed closer but wasn't for sure. So i waited a minute called again and it was for sure closer but wasn't for sure if he was heading our way. We say there looking around to make sure he didn't sneak up on us. I called again to see where he was. and he was at the bottom of the hill. i was for sure he was commin this time. So we waited and waited and nothin. so i did a real soft yelp and Bam he was 20 yards behind us. Scared the crap outta me. About that time i looked over and he came out of the woods. He wasnt strutting or anything he actually started running but not toward my decoy. So he got about 50 yards and i called softly and he looked and went into strut. He stayed out there and struted back and forth for 18 minutes before comming any closer. He got about 30 yards and just stood there in strut. He put his head up like he seen somthing and went to walk away so i called softly and he went back into strut about 30-35 yards. He turned and i did some Half way cuttin yelpin stuff and he gobbled and i shot him mid gobble. 11 inch beard with right at a inch spurs.
We went out to get him and heard a couple birds gobblin right below us. so we ran back to the blind and got set back up for david. I called they gobbled. i called again they gobble again... They ended up commin out the same way the gobbler did but they were all jakes. 5 of them. and they gobbled at everything. and they also liked my decoy.... Well they liked it a little to much.....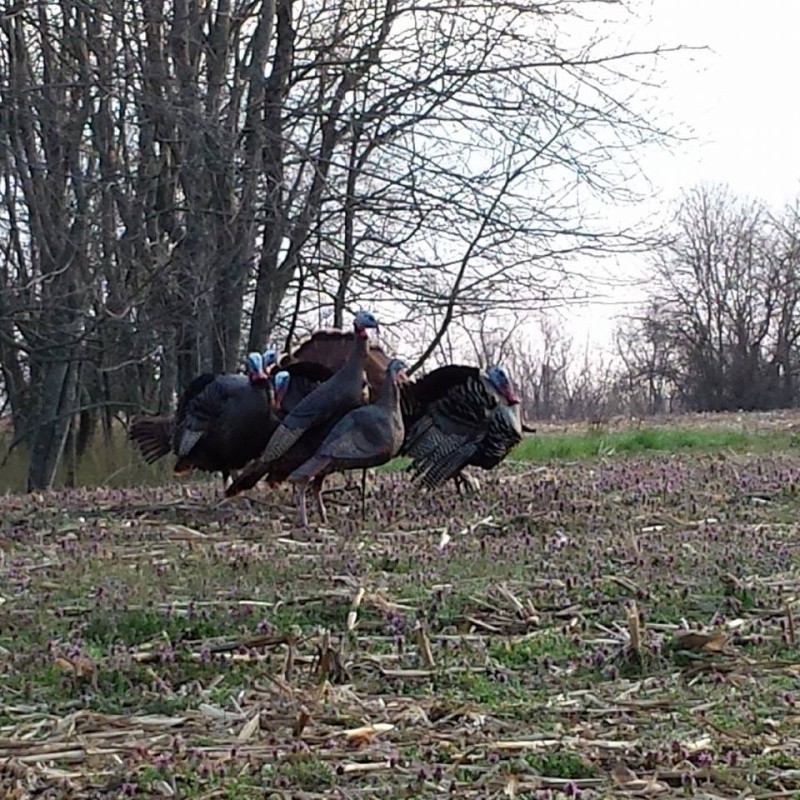 That afternoon. we sat back in the blind and had a few hens around just feeding. David looks over at about 6 and says there is a gobbler over here. I look over and there he was full strut in the corner. The hens were like fighting and chasin each other around. And he wouldn't move. So the hens finally come up to the decoy and he follows.... He got to our right at about 20 yards but he was behind a big limb and david couldn't get the shot and get it on video so he followed the hens back in the woods. We ended up seeing the Jakes again that afternoon going back to the roost. 
This morning wasn't productive at all. not much gobblin. we sat there till about 8 or 9 and hear one gobble and i called and he would answer every call. he got closer and closer and shut up about 100-150 yards away. So we sat there thinking he will come out any time now. but he didn't show up. i yelp really softly. and he gobbles no joke 10-15 yards behind the blind and scares the crap out of both of us. He sat in that spot and gobbled probably 40-50 times for 20 minutes and never moved and he eventually went back down hill to where he came from. Only thing i could think is he never seen a decoy because he was dead behind the blind but there is always next time 

Im just gonna add.... I LOVE TURKEY HUNTING!!  

Im gonna be adding some clips from this weekend. Some from the GoPro's and some from the cameras.... When they get done uploading i will post them!! 
This Hen was not happy that my decoy was there (GoPro)
Congrats Jacob, sounds like a great opening weekend!!

_________________
USAHuntingPros ProStaff

buckeyehunter

Super Booner!!





Posts

: 2331


Join date

: 2010-12-21


Age

: 37


Location

: southeast ohio



Great Job Jacob. That little go pro is fun to use. Look forward to seeing more clips

Willy

Admin





Posts

: 3750


Join date

: 2009-06-18


Age

: 54


Location

: Oklahoma



Congratulations on a GREAT bird, love the write up and story. Can't wait to see the video.....
Congrats on the great bird and great job on the write up

nyhunter20

Hole In Horn





Posts

: 1063


Join date

: 2009-06-11


Age

: 35


Location

: Akron, NY



Here is a fast forwarded video off my GoPro. It was on a limb that was touching the blind.
Here's the whole video....
I forgot to put in there. My dad killed a jake yesterday. i think it was out of the group of jakes in this video. he said there was 5 or 6. He also found a shed. Atleast somthing survived season. iv got this deer on camera. He showed up right before my camera got stolen last year.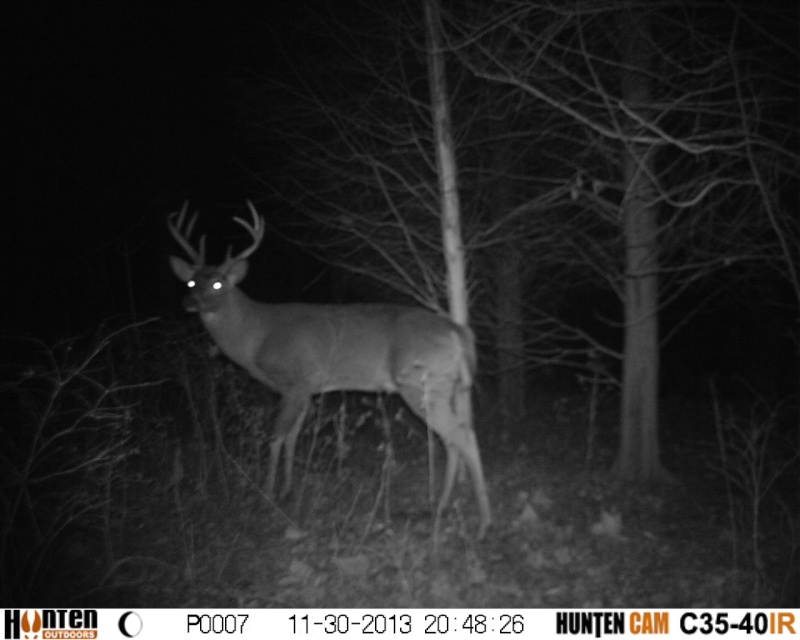 This entire read ,pic's and video  was awesome  Jacob!!!!! Thanks for  sharing

_________________
USAHUNTINGPROS.COM ProStaff
Carbon Impact
Wildlife Research Center-http://www.wildlife.com/
Nikon
Hoyt Element
I love my whitetails and big ole ugly Jellyhead's

bowGal

Super Booner!!





Posts

: 16797


Join date

: 2009-04-19


Age

: 57


Location

: Pike,Adam's Co, Il



If you watch the kill video. in the beginning where i shoot. watch where my shell goes  



Here are some trial cam pics.
All these are in order. First, is about a minute before he got shot lol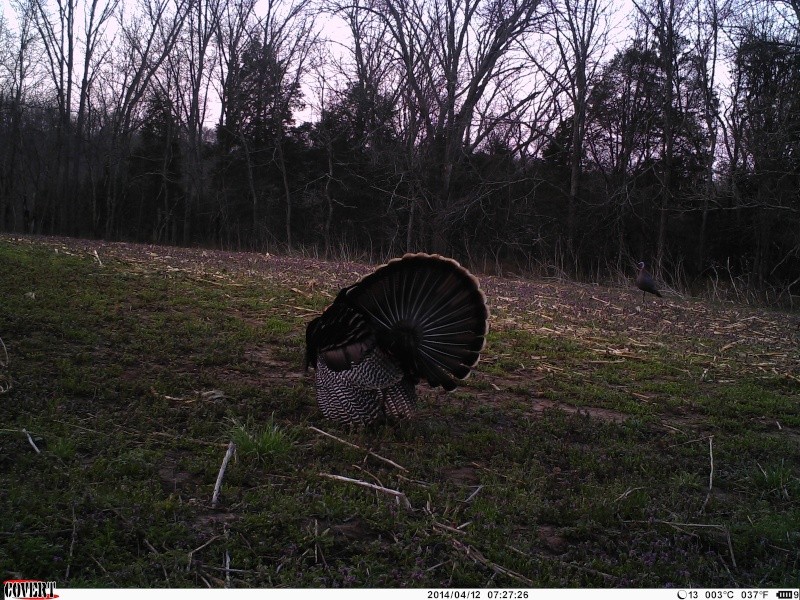 Me going out to get him.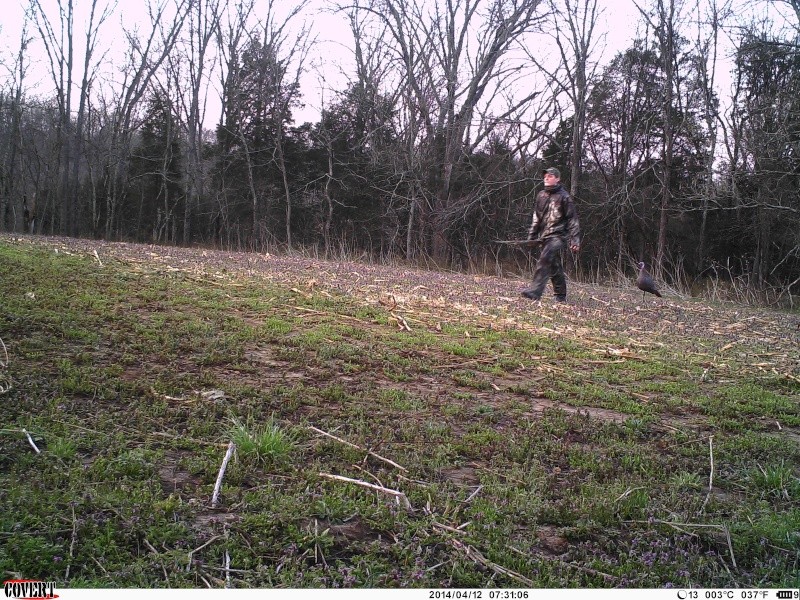 David following behind.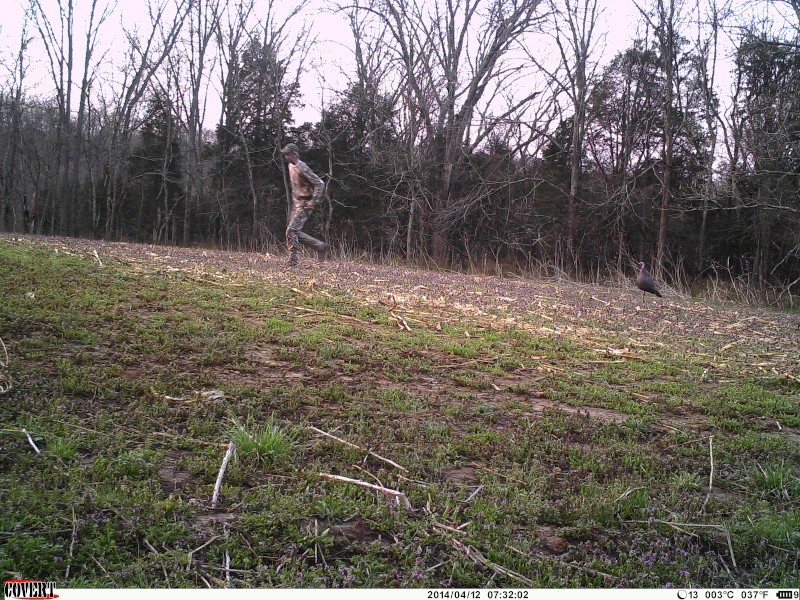 Trying to take a picture with the covert but david ruins it...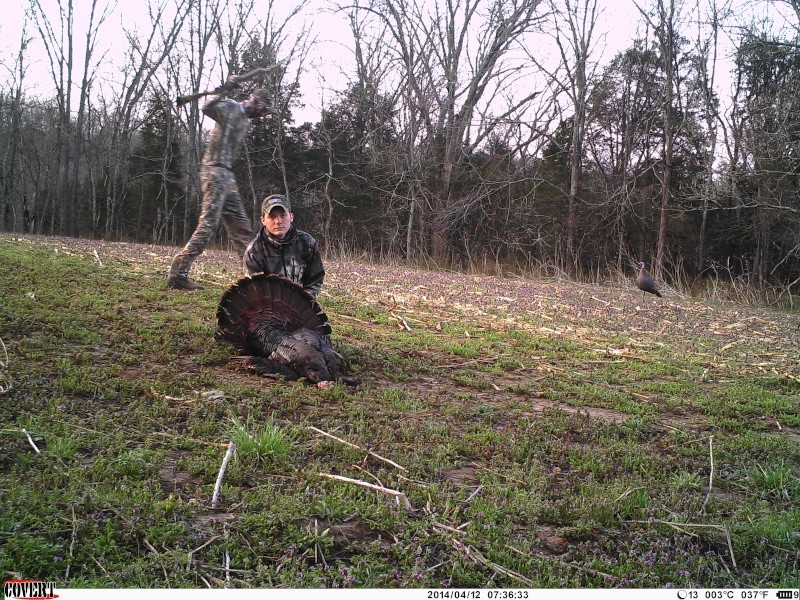 The "Oh crap i just heard a gobble, get back to the blind" scramble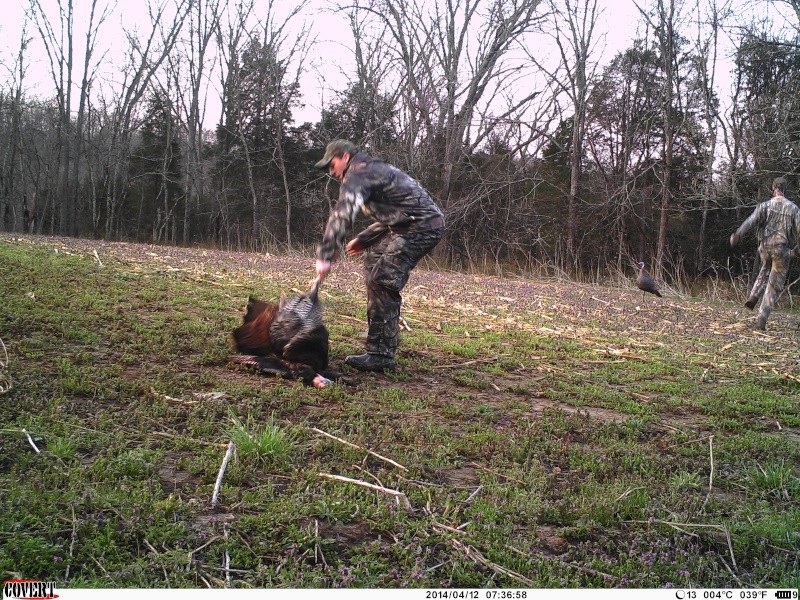 Then going to check to see if the Covert captured any of it.
Looks like you guys had that hunt covered from every possible angle.  

 Awesome video and congrats on a great bird.

Boss Gobbler

Hole In Horn





Posts

: 1367


Join date

: 2009-07-28


Location

: KY



Very nicely done!! The footage of the jakes with the steam coming out as they gobbled is awesome!! Great job!

Godfather

Super Booner!!





Posts

: 4008


Join date

: 2009-05-30


Age

: 43


Location

: Butler, PA




---
Permissions in this forum:
You
cannot
reply to topics in this forum