The guys are all headed home. It was a very tough week for the guys muzzleloader hunting. The weather just didn't cooperate. We had such cool nice weather the week prior. They came in on Monday and it turned hot and muggy. We had 95 plus highs and 70% humidity compared to 60 and 70 degree highs and 20% humidity the week before. The deer for the most part just didn't move. Night or day. I am a firm believer in our area this time of year that the humidity, and barometric pressure have more to do with movement than the actual temp.  95 and dry they still seem to move before dark.
Two of the guys did manage to take a couple nice bucks. As it usually does one of them got lucky and killed one of my targets. Never will figure these deer out. This guy was staying tight almost 3/4 of a mile away from the spot the hunter was sitting. For reasons unknown the brute decided to take a stroll across a wide open dirt field, they haven't planted the wheat yet so its just plowed dirt, he crossed a plowed field, 500 yards and put himself inside 100 yards of Robert who laid the smack on him. His best deer ever. The farm is actually one of our lease farms that lays next to our main place. Rob is a regular just for Muzzleloader, we can normally count on him to tag out early and on a good cull or one that isn't a target. This year he got lucky. This makes two years in a row on this farm one of the muzzleloader guys killed over 170" deer. So we told them, the price is going up next year boys!
Robert's before and after 174 11 point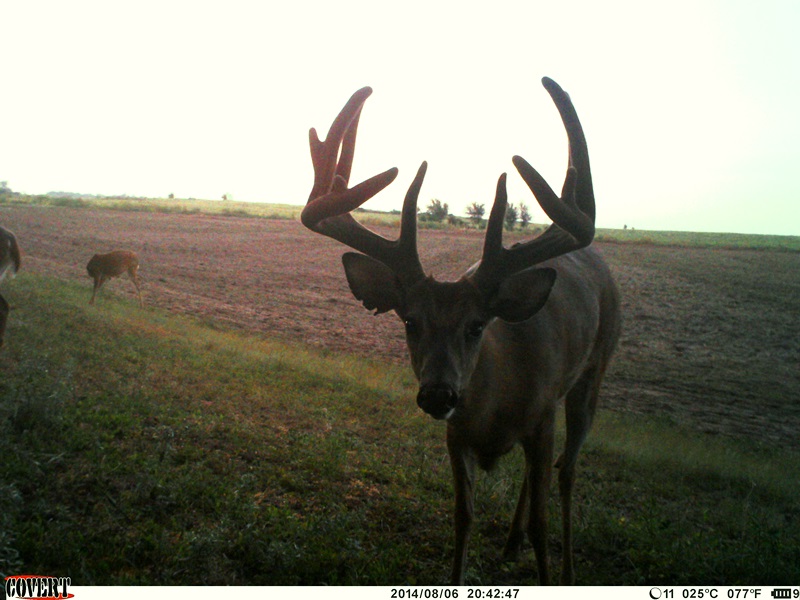 Jimmy's Buck.  This buck was on the farm where I was hunting Rolex last year. He has been a no show so far this year. This buck ran with Rolex all year last year. He was a 150 inch 9 point last year. He added a 4 on the other side this year and quite a bit of mass. Right at 160inch with less than 2 inches in deducts. Just a stud of a perfect 10.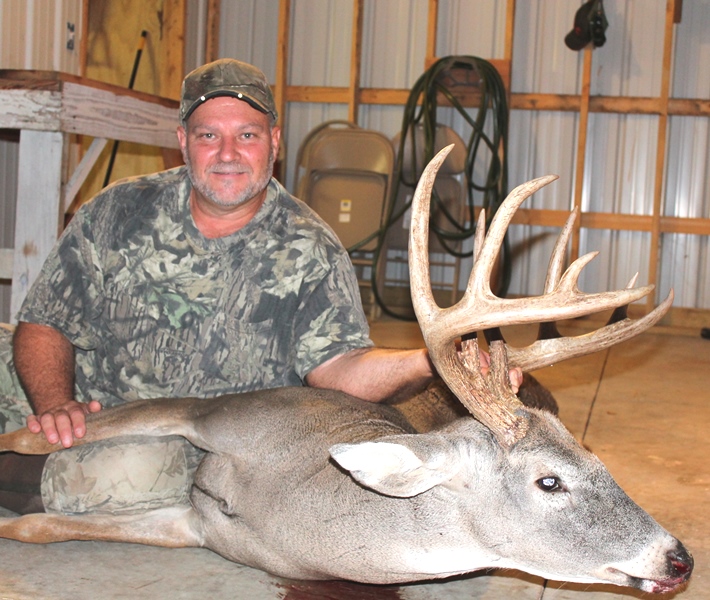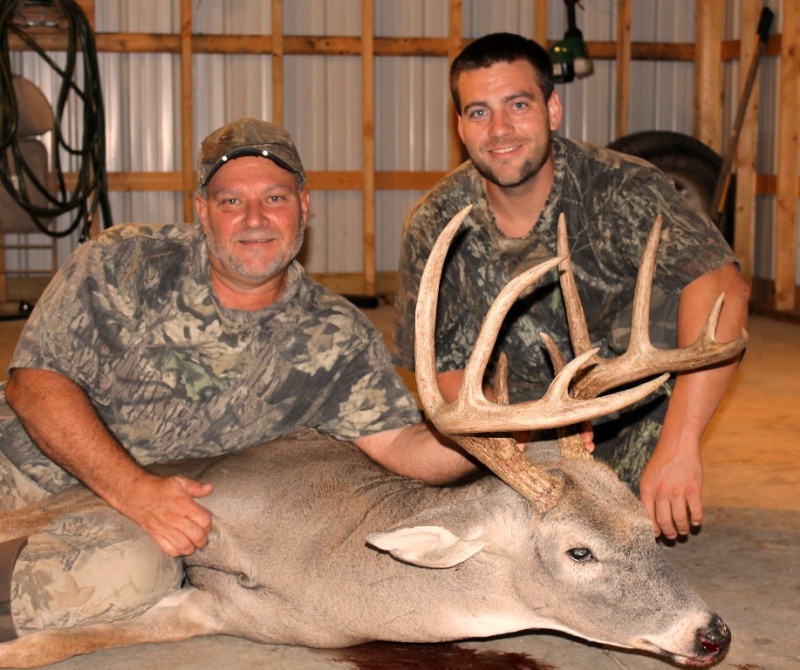 Willy

Admin





Posts

: 3750


Join date

: 2009-06-18


Age

: 54


Location

: Oklahoma



Congrat's to your buddies  Willy.  They both are great  buck's but   that  11pt is/was  such  a beautiful buck!
 LOL  I say you just kicked these   muzzleloader guy's out and   let Larry and I in for  bowhunting,  I Promise we would never shoot your target bucks



 Please  post up  Robert's and  Jimmys  mount's when they get them back, would love to see them,
  Now  go find Rolex!!!!!!!!!! and by the way yes I totally agree with you on the  how the humidity and barometric pressure can will put  a halt to deer travel.
 So did you end up bowhunting after all ,while the guy's were there?

_________________
USAHUNTINGPROS.COM ProStaff
Carbon Impact
Wildlife Research Center-http://www.wildlife.com/
Nikon
Hoyt Element
I love my whitetails and big ole ugly Jellyhead's

bowGal

Super Booner!!





Posts

: 16797


Join date

: 2009-04-19


Age

: 57


Location

: Pike,Adam's Co, Il



bowGal wrote: 

 So did you end up bowhunting after all ,while the guy's were there?
I never took it out of the case Barb. It was just to flippin hot.  I spent the week lining out the guys that were hunting.  Jimmy's buck I took him to the farm and helped build a ground brush blind for him to sit in. Then I came back to get him, I got there a little early. the wind was right so I got out of the truck and climbed on some round bales where I could see Jim. I got to watch the whole thing go down. He had a nice wide 9 point in front of him, I had told him the wide 9 and the 10 were around, the 9 was just a 4 year old, the 10 I figured at least 5,  Just about time the light was getting so I couldn't make out much on the head gear from my spot 800 yards away a bigger bodied deer stepped out, I was trying to focus my binos on the bigger buck when BOOM, I saw the fire come from the barrel of Jims gun!  It was great.

Willy

Admin





Posts

: 3750


Join date

: 2009-06-18


Age

: 54


Location

: Oklahoma



Congrats to the guys. Hopefully they just made some room for a monster to move in and set up shop.

Boss Gobbler

Hole In Horn





Posts

: 1367


Join date

: 2009-07-28


Location

: KY



You are doing things right when a tough camp results in two deer over 160!  Looking forward to your bow hunting adventures this fall.

soil

Super Booner!!





Posts

: 2063


Join date

: 2010-07-11


Age

: 35


Location

: Southern Illinois



I hope they tip their guide!

Some awesome deer there, congrats to your buddies!  Looking forward to what you lay down come sweet Nov!


BuckRubIL

Super Booner!!





Posts

: 6780


Join date

: 2009-05-13


Age

: 33


Location

: Central IL



Congrats on some great animals!  Pretty darn good for a slow, tough week. Funny how those big bucks can still be so unpredictable.

TheCReW

Super Booner!!





Posts

: 2634


Join date

: 2011-03-29


Age

: 36


Location

: Northern Saskatchewan




---
Permissions in this forum:
You
cannot
reply to topics in this forum