After yesterdays afternoon hunt I got back to the house and settled in and was watching football. My dad comes in and says he hears coon hounds. So we step out back and sure enough there are coon hounds barking. So we get in his truck and go back there. We get up there and see 2 trucks sitting there. We pull up and he says "Eric?" And we was like Do you have permission to be here and he said ughh.. Ya and didn't know the guys name that gave him permission and we finally said the judge? and he was like ya! but still didn't know the owners names or anything. He said the judge watches over this farm for the owners. We didn't make a big deal about it and we are going to ask the real owners if they even know of a judge. But anyways. I didn't know if I wanted to hunt this morning or not cause them running around all over the place back there last night. There was a chance of rain but i thought. Its Halloween. I cant not hunt. So I get up and walk outside. It had already rained sometime or another. But I got back there got set up and then the rain set it. I couldn't even get my camera on my arm till half hour after daylight. Well I was sitting there and seen 2 turkeys come through. Big birds to. They walked past me at 22 yards but I like chasing them in the spring better so I didn't shoot

 . So I was sitting there and look over in the little field that's in the bottom and see a doe trot across it but didn't see anything behind her. Then eventually a little buck came over and ran her off. So I was just chillin there and figured I would get my phone out and play a game. I got half way through the level. (I still need to go back and finish that thing!) and look up and he's standing there at 50 yards. I guess I just didn't hear him coming. He walks in and walks behind a cedar so I stand up and get ready. Still I don't know if I wanna shoot him or not. he comes back out the other side of the cedar and he keeps getting bigger. He stops and smells the ground and I was like alright. Im shooting. With this farm. I cant pass up deer that are decent like that especially if there moving in daylight. They will go to the next ridge over and get blasted. Iv been getting nothing big on camera. And if I did get something decent its at 2-3 oclock in the morning and there probably just passer-through-ers. But anyways. He steps out. I seen the camera was good. And pull back and I guess the cables on my bow got sticky or something when they got wet and it made some weird noises on the way back. He heard it and looked my way. But it was to late. That Hypodermic put a hurtin on him. I pretty much seen him fall but it was a perfect shot. Center punched the heart and he went 60 yards. The blood trail was crazy. It was the deer I named Regular. I knew with him it was going to be a game time decision cause he was on the border. I didn't have much bigger on camera so im happy. I still got Indiana to kill a biggin.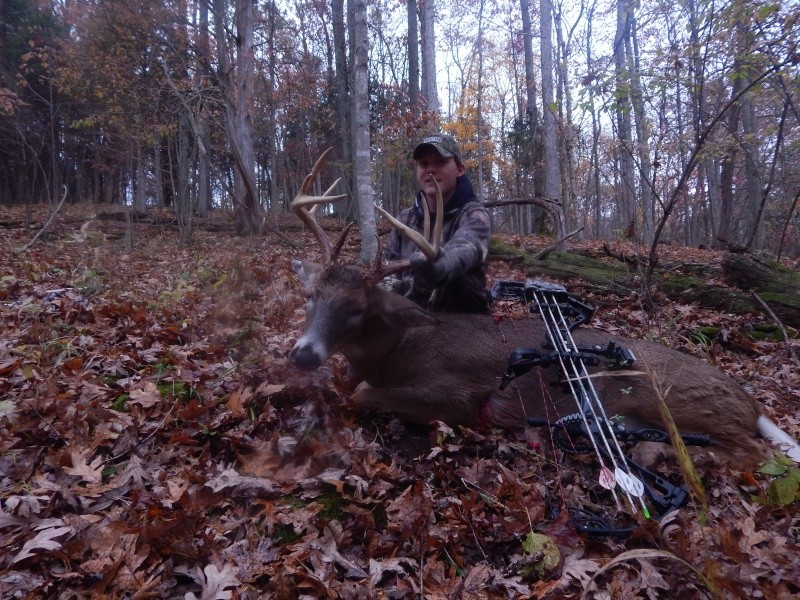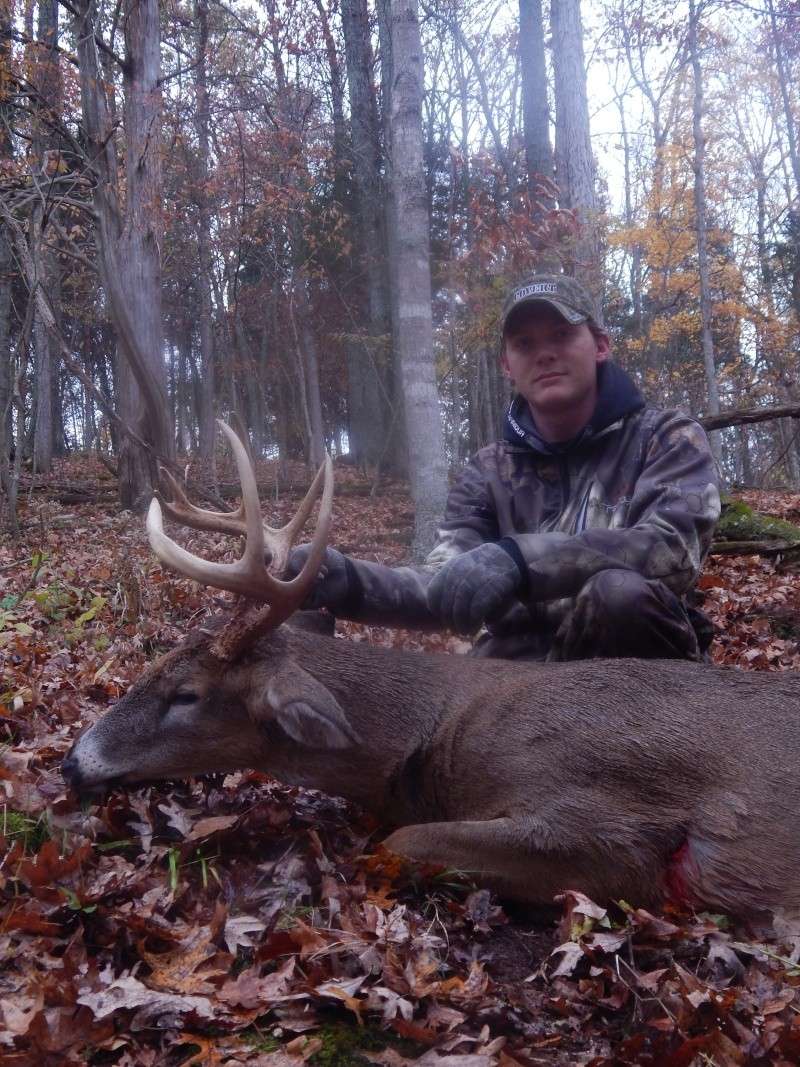 Shot placement = Perfect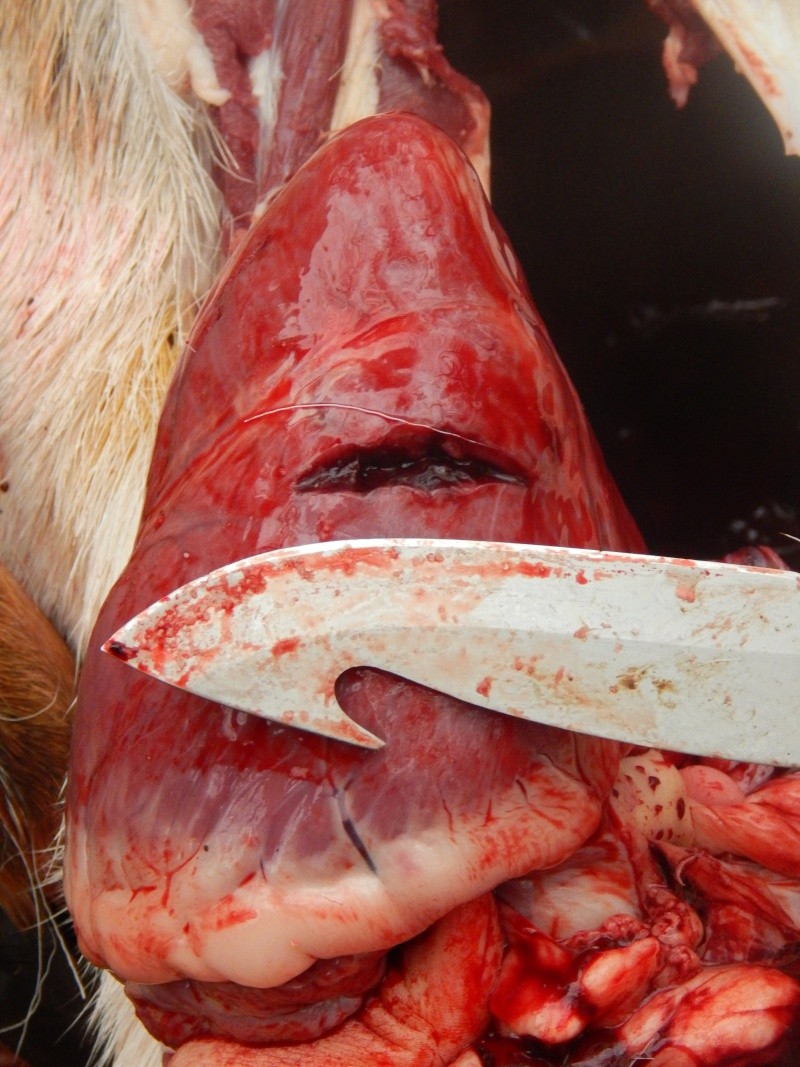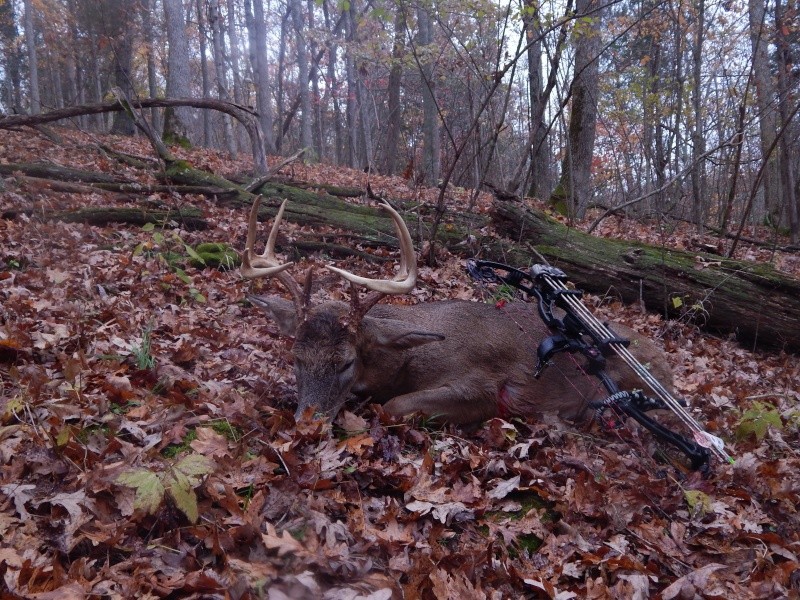 Jacob that's a great buck!!! Congrats bud! Way to stick it out even thou those coon hunters were out last night.  Love you photos to.  Can't wait to see your video.

shedder

Super Booner!!





Posts

: 3621


Join date

: 2009-06-12



Great pics, great buck, great hunt, Congrats!

bow_dad

Super Booner!!





Posts

: 4869


Join date

: 2009-07-28


Age

: 44


Location

: Indiana



Congrats !  great looking deer

Willy

Admin





Posts

: 3750


Join date

: 2009-06-18


Age

: 54


Location

: Oklahoma



Way to go Jacob,  Congratulation's,  Great buck, love the  photo's, and great shot bud!



_________________
USAHUNTINGPROS.COM ProStaff
Carbon Impact
Wildlife Research Center-http://www.wildlife.com/
Nikon
Hoyt Element
I love my whitetails and big ole ugly Jellyhead's

bowGal

Super Booner!!





Posts

: 16797


Join date

: 2009-04-19


Age

: 57


Location

: Pike,Adam's Co, Il



Way to get it done Bud. Awesome buck.

_________________
When they come for your guns, Make sure to give them your bullets first!

Mountainman Vic

Super Booner!!





Posts

: 5027


Join date

: 2009-08-13


Age

: 46


Location

: Cameron co. PA



Me and willy scored him at 132. Not bad for a bow kill! And my biggest bow kill! Thanks everybody.
Congrats bud. Sorry I couldn't come out right after you shot him.
Well the next one is your turn david. That deer was quite deceiving. I was surprised he grossed so much

catfish willy

St. Louis





Posts

: 849


Join date

: 2010-01-12


Age

: 25


Location

: Henry County KY




---
Permissions in this forum:
You
cannot
reply to topics in this forum